On 28 June, a routine annual contest in celebration of the Russian Businessman Day took place in Bogucharsky District. Mr. Sergey Goncharov, the Director General of Agro-Sputnik LLC was the winner of the top award named after the merchant belonging to the second guild Peter Kuranov.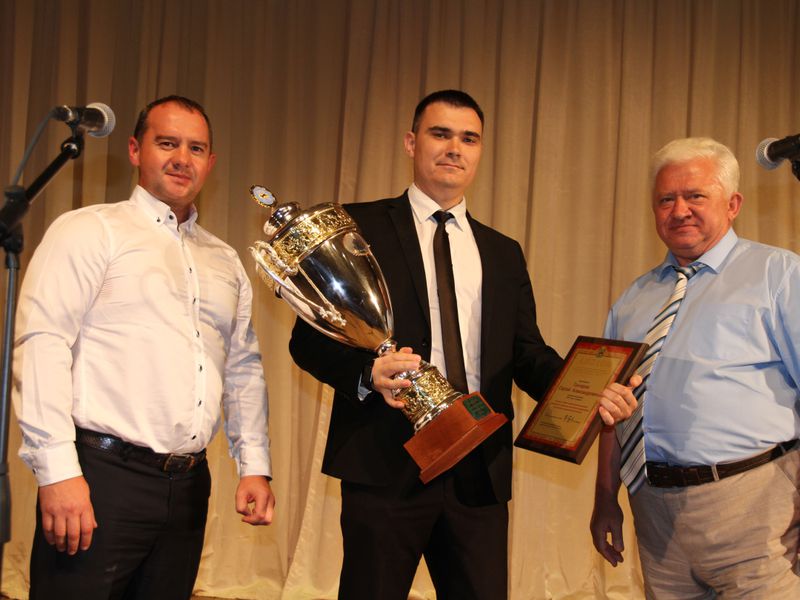 According to the contest terms, entrepreneurs from Bogucharsky District applied for the participation on their own. A special committee determined the winner, taking into consideration the recommendations from the members of Coordination Council of local businessmen.
This year the floating trophy of Kuranov`s award has been handed over to our Company by the Executive Officer of Bogucharsky Municipal District Valery Kuznetsov and a Deputy of Voronezh Regional Duma Alexander Peshikov.
This is a great honor for the Company to have such a high award.