We would like to bring to your attention a new item in the Bogucharskie line, the selected roasted sunflower seeds with sea salt.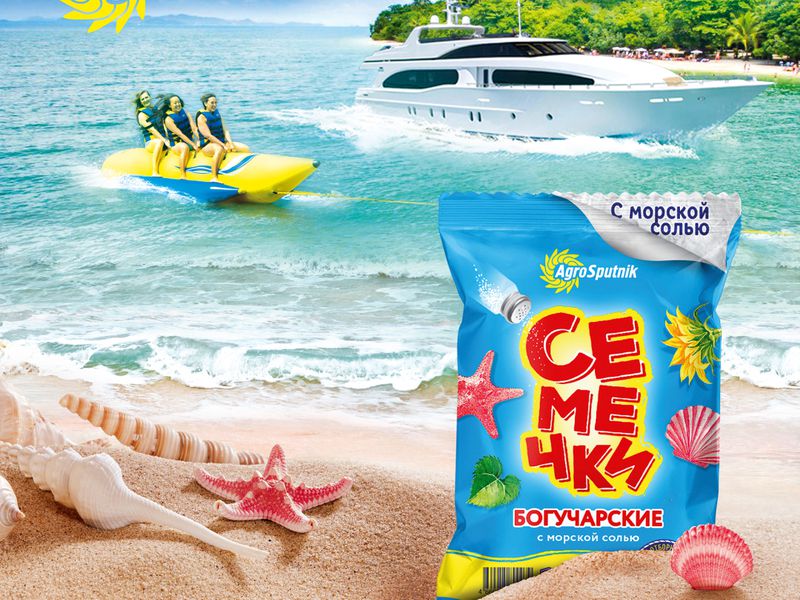 The bright exotic design will help a customer get immersed in summer, and the distinctive vivid taste of sea salt will make you feel it again.
As before Agro-Sputnik LLC creates for customers a grate selection of snack products which will strike a chord with the public of all ages. Thanks to the microelements contained in sea salt, sunflower seeds gain a matt appearance and a more intensive taste when roasted.
Take a dip in the sea of adventures together with Bogucharskie!