In the context of the PRODEXPO-2020 27th International Exhibition, a tasting contest of food and processing industry was conducted in The Best Product - 2020 nomination. More than 2,000 samples of products were presented by 616 enterprises of Russia and CIS during the contest. Agro-Sputnik Company was traditionally awarded with quality medals, one medal was for excellent quality.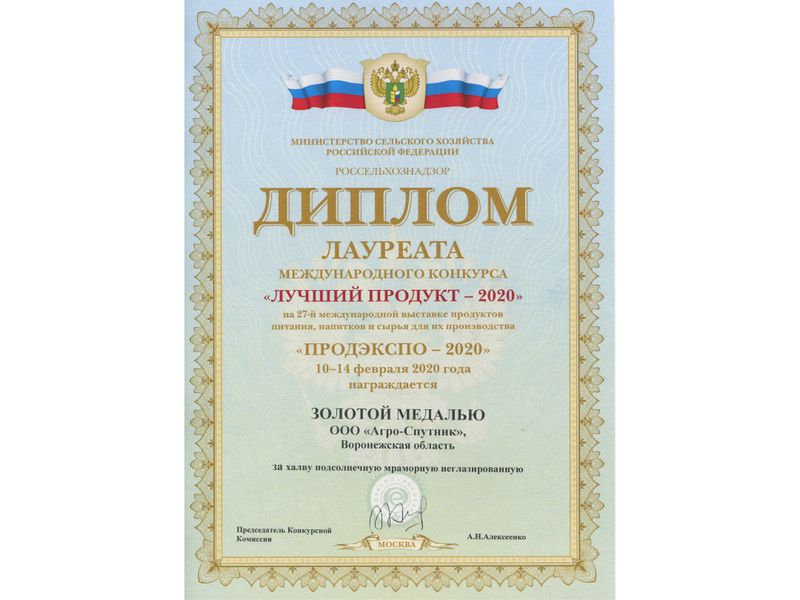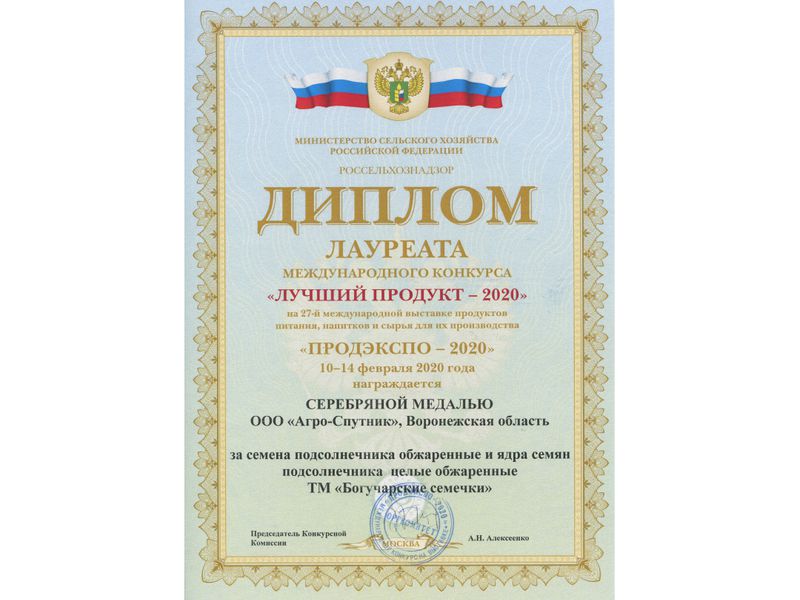 Along with the biggest confectionary factories, Bogucharskie Halva Sunflower Unglazed Marble won a gold medal in the confectionary items category.
Bogucharskie Sunflower Seeds Roasted Shelled took the second place in the Products after Processing Potatoes, Nuts and Other Edible Parts of Plants, Honey category and were honored with silver medals.
Participation in the exhibition of such scale proves the high position of our Company and once again confirms premium quality of the products released.