Generation Z is people of future, new way of thinking with a clear distinctive personality and a position who like keeping up with the fashion and rush to new findings and events. Having based on these features, we carried out full rebranding of the third brand in the Company`s snack selection, the Relax brand.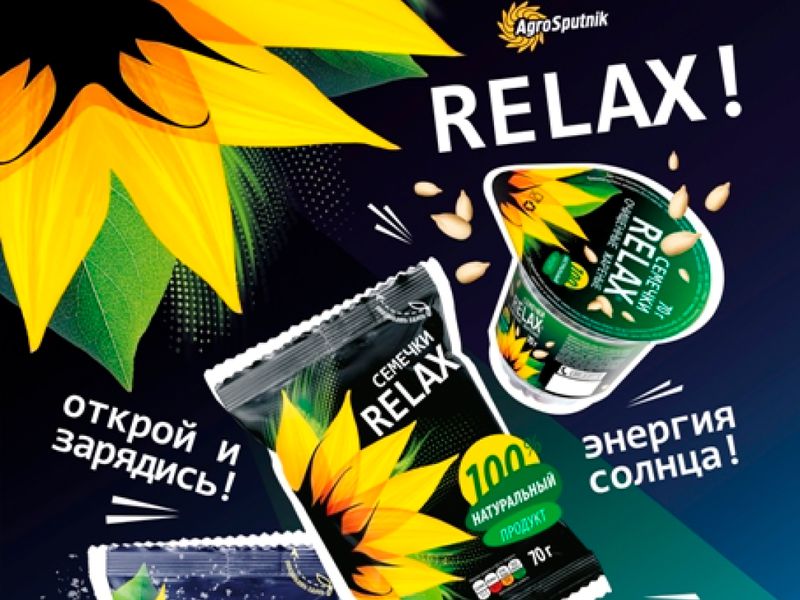 The seeds quality complies with all applicable standards of Agro-Sputnik Company, they are big, clear and picked up from the selected confectionary cultivars. The audience of this new design is considered to be youth aged between 18 and 35. Traditional roasted, salted sunflower seeds and sunflower kernels are available in the product line to replace unhealthy shacks.
Individual and vivid design will be beneficially look on a shelf and attract attention of any customer who will want to spend time in a noisy company of his friends and with great snacks on a table. At the present time, healthy diet is a positive trend that is why such snack will not do less good than pleasure. Get wants and needs met and try the updated Relax.