This summer Agro-Sputnik Company has taken part in THE BEST PRODUCT- 2021 Tasting Contest in the context of the PRODEXPO-21 28th International Exhibition. More than 2 000 samples from 460 factories of Russia and CIS were presented at the contest. Agro-Sputnik Company once again was awarded with quality medals in several categories and nominations.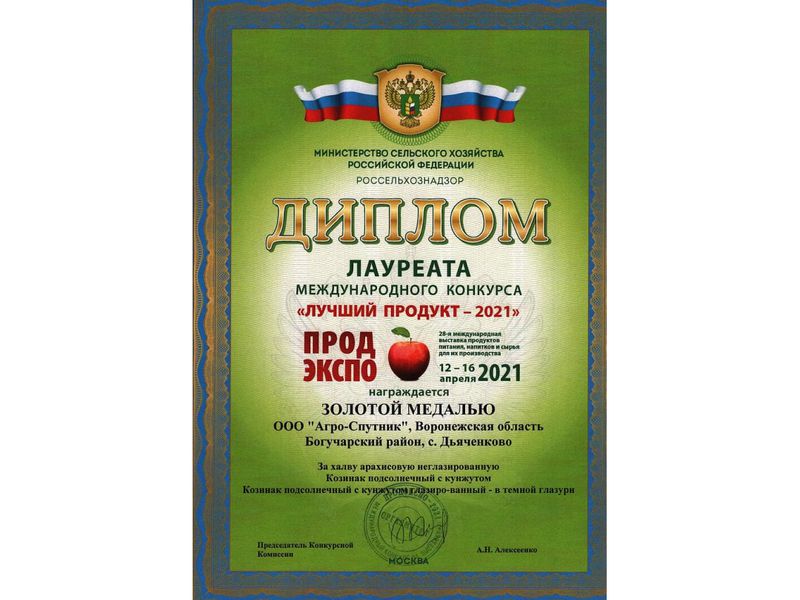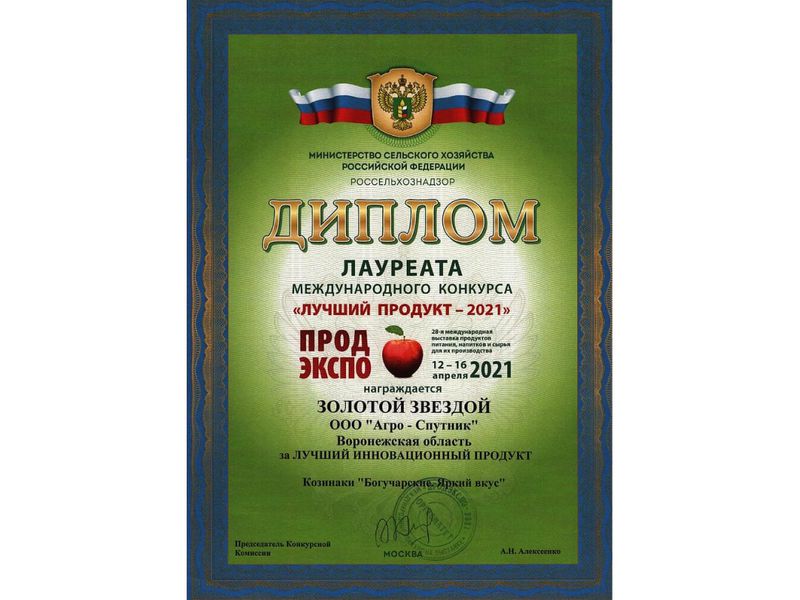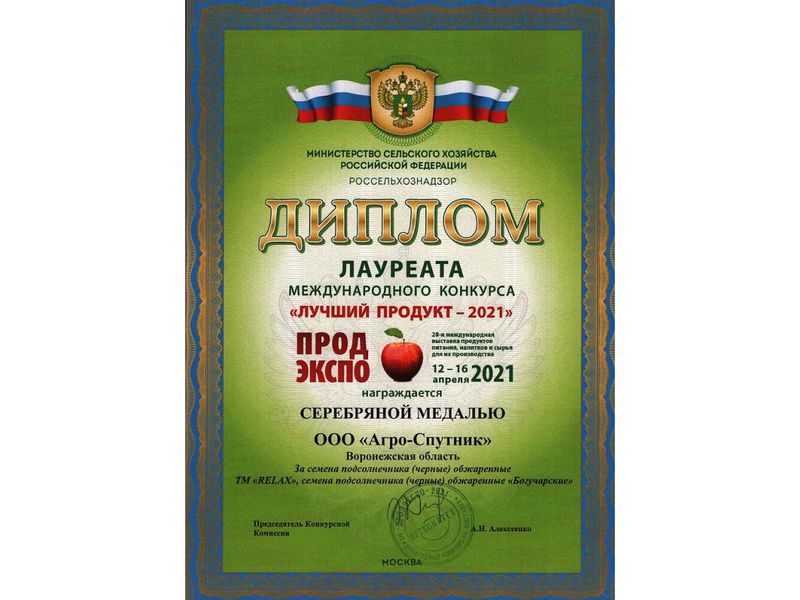 Bogucharskie Gozinaki Classic 400 g was awarded with a Gold Star in The Best Innovative Products category. In the Confectionary Items category, several food products were awarded with gold medals, such as:
Bogucharskie Halva Peanut 450 g
Bogucharskie Gozinaki Classic 400 g
Bogucharskie Gozinaki in Dark Glaze 400 g
In the Snack category, Relax Sunflower Seeds Shelled in a Cup 70 g was awarded with a gold medal. Silver medals were given to:
Bogucharskie Sunflower Seeds 290 g
Relax Sunflower Seeds 190 g
We are very proud of the taste and quality of our products being fairly valued at the contests and exhibition of international level!