Oct. 14, 2019
This year Agro-Sputnik CG has become a participant of the GOLDEN AUTUMN 21st Russian Agro-industrial Exhibition. The integrated exposition booth of the Voronezh Region demonstrated the best companies of the region with their final products, the wide selection of food products under Bogucharskie, Etalon and Gratella brands is presented amount them.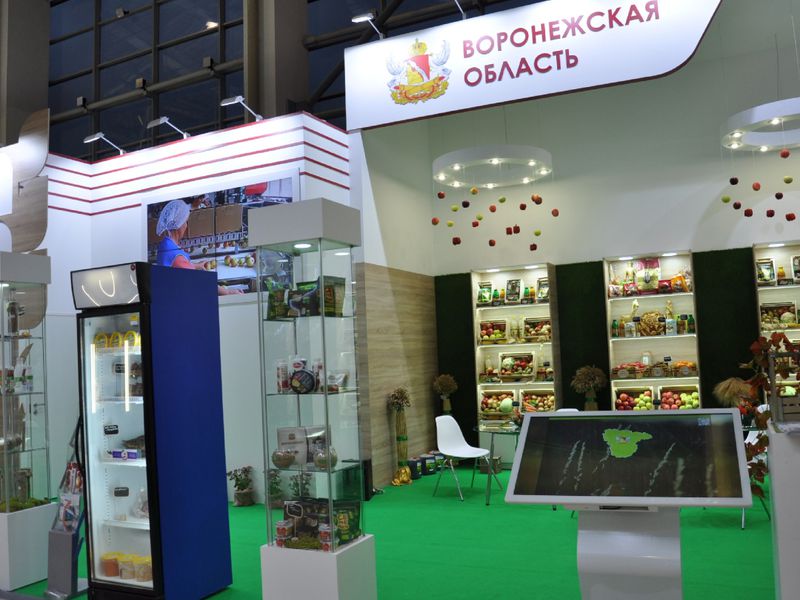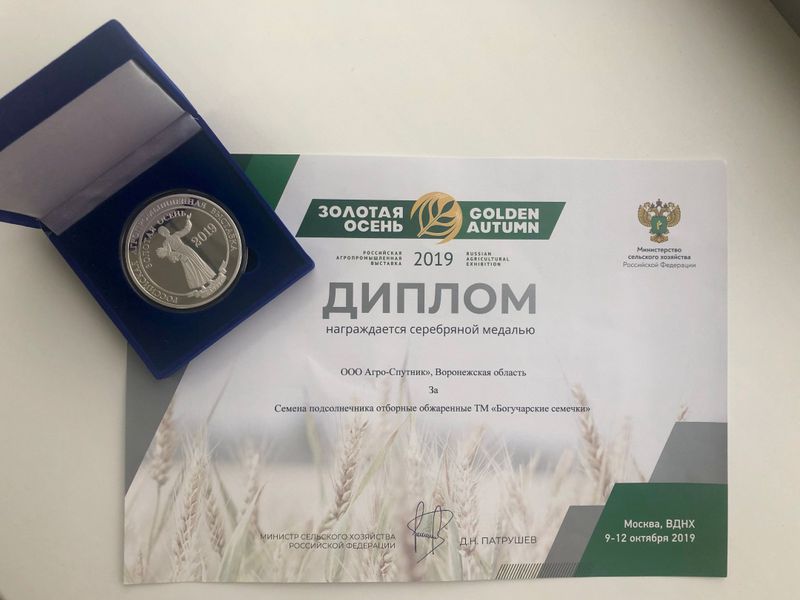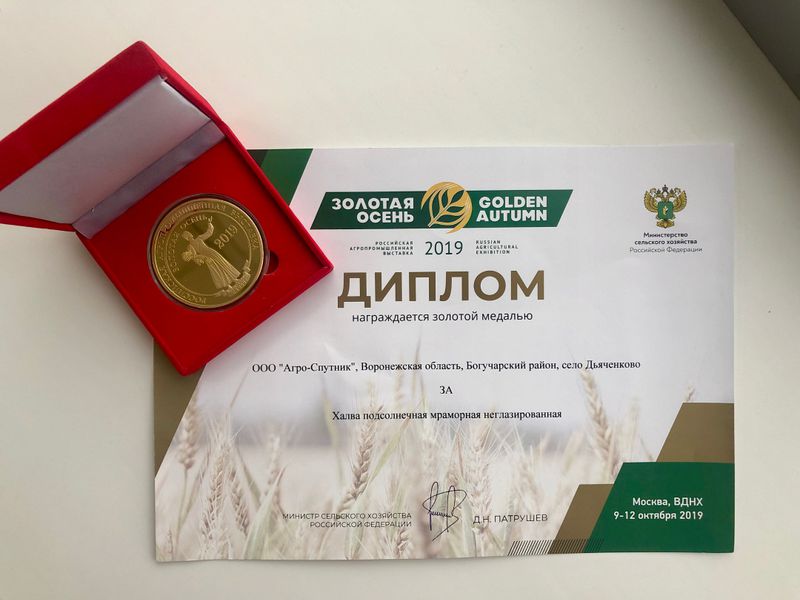 In the context of the GOLDEN AUTUMN Exhibition, traditionally, tasting and contest committees worked. Experts assessed the performance results of industry representatives from the different regions of Russia and CIS in many nominations. In the confectionary items category, Bogucharskie Halva Marble was awarded with a For Production of High-quality Food Products gold medal, in the fruit & vegetable category, sunflower seeds under the Bogucharskie brand were awarded with a silver medal.
Participating in such major events allows our Company to be among the leaders of agro-industrial complex of the Voronezh Region. And we are also pleased with participating in the contest programs where our products fairly gain experts` recognition from all over Russia.