Nov. 27, 2019
On 21 November, the participants of THE BEST GOODS AND SERVICES OF THE VORONEZH REGION Contest were awarded within the framework of the TOP 100 PRODUCTS OF RUSSIA. The products of Agro-Sputnik LLC were highly praised.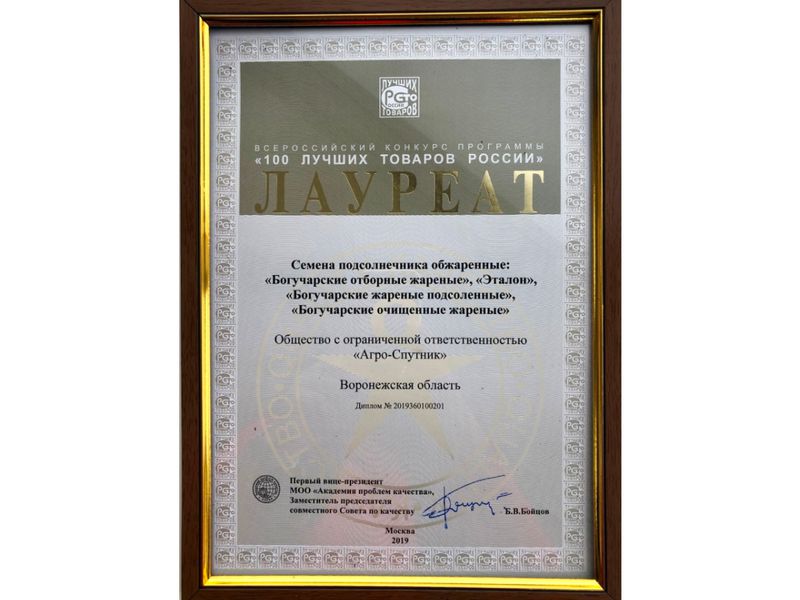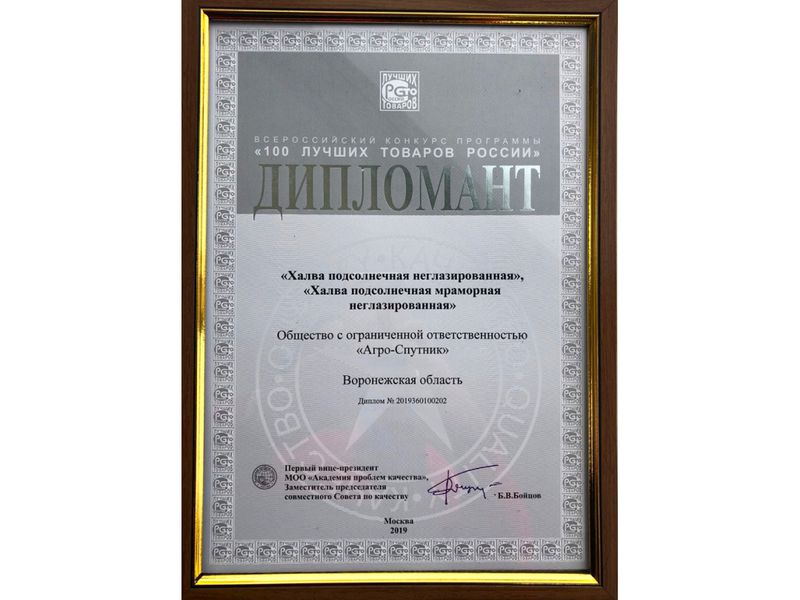 Bogucharskie Halva Sunflower Unglazed and Bogucharskie Halva Sunflower Unglazed Marble became the Diploma Winner of the contest and gained the right to use the Top 100 Products of Russia badge, and sunflower seeds under Bogucharskie and Etalon brands became the Award Winner and entered the 'golden' 100 best products and services of Russia.
Only thanks to the perfect quality and excellent grade from customers all over Russia, we are able to win and maintain the high status of such brands as Etalon and Bogucharskie!