Feb. 28, 2019
We congratulate all participants and winners in daily and weekly prize draws in the Find a Ticket to Disneyland promo on its completion. We are glad to introduce you the happy winner of the ticket to an unforgettable city of Europe, Paris.
Angelika Murasova from Borisoglebsk confessed to us that she has always wanted to visit Disneyland, and now thanks to her love for Bogucharskie Sunflower Seeds, her dream has come true!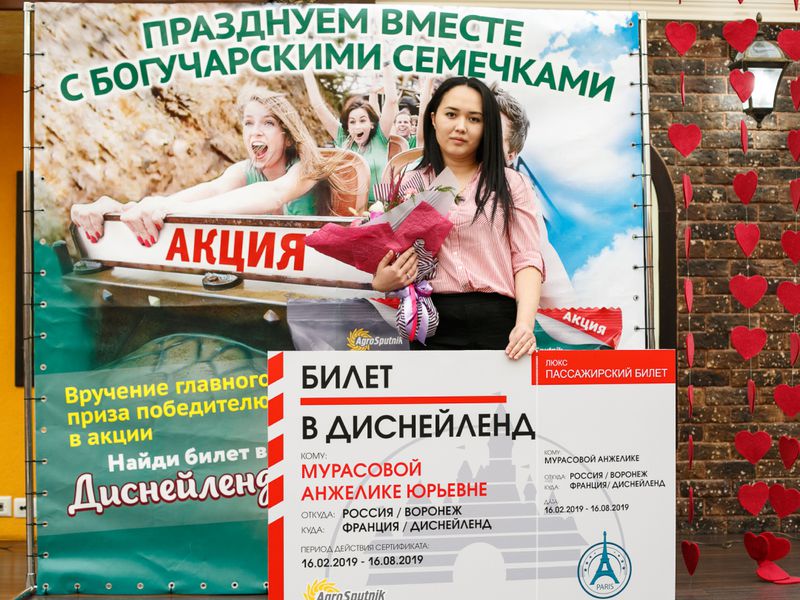 In Voronezh on the main stage of a big mall, the winner has been given with a certificate from a travel agency, a copy of flight ticket and a bouquet of spring flowers from Agro-Sputnik CG.
We wish Angelika Murasova a splendid and unforgettable travel! Congratulations!