Last Saturday, the SUNFLOWER FEST-2019 III Gastronomic Fest ended.
Everybody could choose an entertainment that struck a chord with him/her.
During a day, the events on the occasion of this holiday were held all over Boguchar. In the afternoon, a festival of colours, volleyball and a dance flashmob were conducted. In the evening, tasting areas, a great prize draw, musical program and a firework were arranged on the central town square.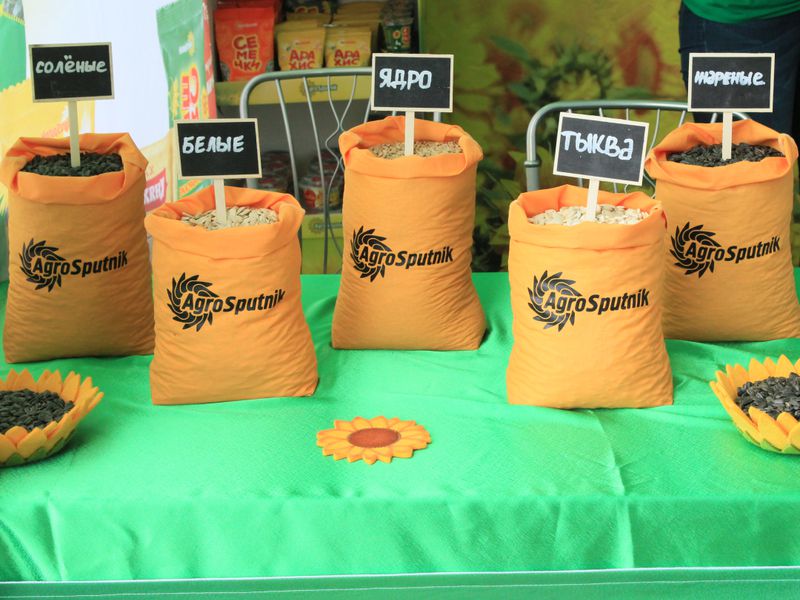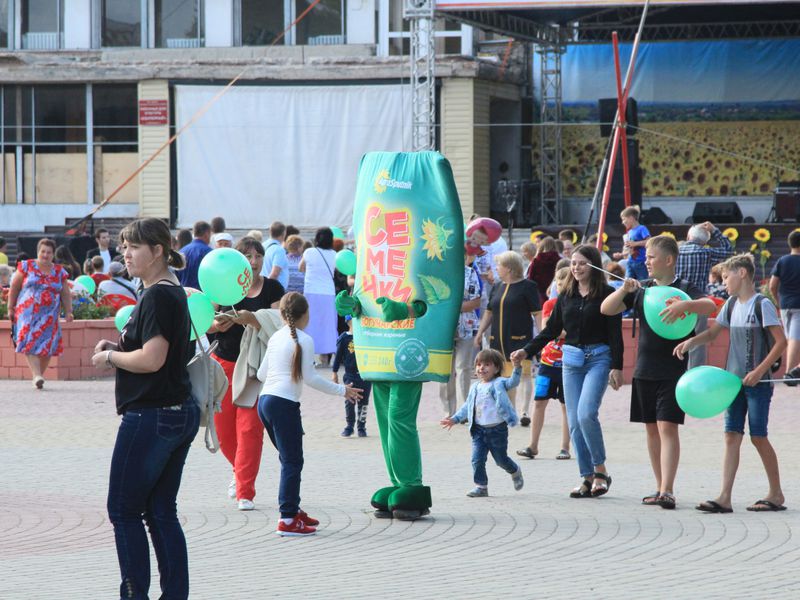 Agro-Sputnik Company prepared a contest program for the participants and guests of the fest in the territory of its own exposition booth and arranged a tasting of its branded dessert, halva. Besides this, the samples of sunflower seeds were distributed among everyone interested, and the kids were offered with balloons and taking photos with a big pack of Bogucharskie Sunflower Seeds in the park area.
The key festive event was a prize draw on the main stage where a chance found the happy winners of gifts from Agro-Sputnik CG.
This summer fest traditionally gave a real holiday and a lot of funs to Boguchar citizens for the entire summer.